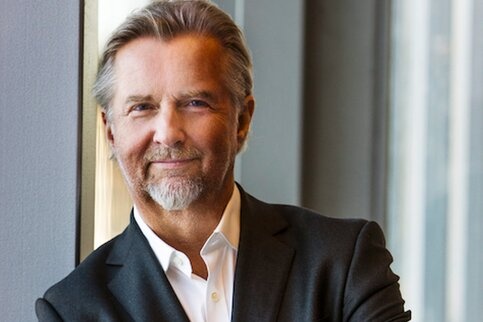 The book by Thomas Gad
Thomas Gad is an economist and marketer from Sweden. He had worked as a creative director, marketing consultant and director of strategic brand development for various global companies, for example, Nokia, Microsoft, BMW, Procter & Gambel and others.
Thomas Gad had a great practical experience in branding; this helped him develop his own branding model, which he described in his book. A client and friend of Thomas Gad, Richard Branson, the founder of the Virgin Group Corporation, wrote the introduction for the book.
The book tells the readers about the revolutionary, in Gad's opinion, four-dimensional model of brand that allows you to understand the worth and limitations of the created brand. The author says that the presented model can be used both for creating new brands and for analyzing and improving the existing ones. Modern brands do not develop around things, but around relationships; relationships are the key to commercial success.
Model 4-D branding includes:
1) The functional measurement (description of the unique characteristics of the product or service of a company, and its usefulness);
2) The social dimension (analysis of consumer experience as a user of a product or service, and identification of a consumer with a community group);
3) The mental dimension (brand influence on people, the formation of new values, and the ability to support the consumer);
4) The spiritual dimension (values ​​behind the established brand, shared by the consumer).
Companies invest a fortune in creating new or supporting existing brands every year. Often, this money is spend thoughtlessly: there is no clearly defined goals, and the opportunity to see and analyze the result obtained. In turn, the model developed by Thomas Gad offers an algorithm for analyzing and evaluating the effectiveness of branding. "The brand is understood as a management tool used throughout the organization and beyond," – says the author.
The modern concepts of the brand have changed, now the uniqueness is most important for the brand. Thomas Gad named the brand a "code of differentiation," comparing it with the human DNA; the author says that this code is necessary for the company, it is powerful and universal, and at the same time unique. Thomas Gad has made an effort to help companies understand the code differentiating their brand from the others, and make it work for business success and prosperity.
You can find Thomas Gad's book here.