Why do we need branding if we are a small company? - Our products are trusted without it. This and other similar statements indicate how insignificant can consider branding some small businesses.
Do you need to use branding if you have a hairdresser's, a service station or a little cafe? The answer is definitely "YES".
The most important function of a brand is to separate a certain company and its products or services from those produced by competitors. Today a brand not only personifies a product or service, it creates a special atmosphere around them trying to create consumers' desire, and motivating them to purchase.
If your company is losing ground, or you just want to declare yourself and build a strong business, then, in addition to advertising, you have to conduct the right branding campaign. Of course, the quality of products and the level of services are in the first place when promoting an organization. But you need to show consumers the value of your offer to earn their trust and loyalty. That is why it is so important to show the uniqueness of your product or service, and differentiate from the competitors.
Let's look at some inspirational examples of creative branding for small companies. These companies are from different parts of the world and they have reached a new higher level.
The first example is Qoñi, a small community of craftsmen in Peru. Qoñi means "warmth" in the local language. Considering this fact, Leo Burnett Design conducted a branding campaign for this community, developing their name, lookbook, logo and a brand history.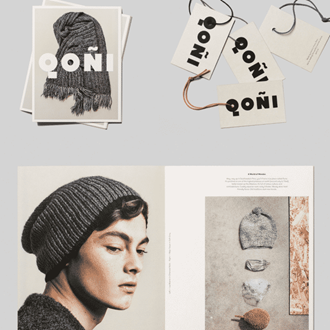 Elo Soap is a family industry with long traditions in the craft industry and the manufacture of natural handicrafts. Since 2014 they have been creating traditional Greek soap. Greek gods inspired the manufacturers to create their own line of soaps with olive oil. After that Elo Soap turned to designer Mike Karolos from Smirap Designs, and his special style of illustrations was able to give the product a new and individual image. In the end, this line became very aesthetic, modern and unique.

Robinson's. As you know, owners of car repair shops don't always care about branding, they think that excellent work and word-of-mouth are enough. But the Robinson's service station decided to go to the Parallax digital agency. After their work, Robinson's had their own project in retro style, with the corresponding interior, logo and with individual printed materials.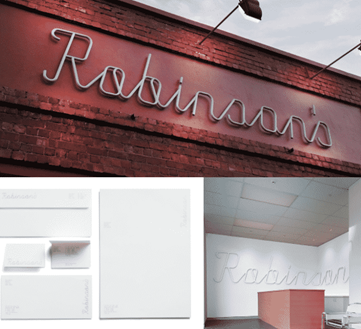 Thus, these and other examples show that small businesses should not forget about branding if they want to stand out.