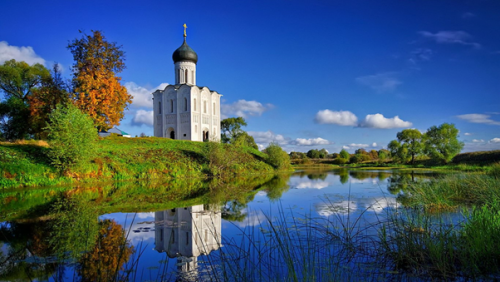 Due to the growing popularity of place branding, the business newspaper "Most" published an article where they interviewed some practitioners in business communications. The experts highlighted many issues related to this area, such as: Why do you need to promote places? How does branding affect the economic and social attractiveness of the region as well as its development as a whole?
They interviewed Georgy Bezborodov (partner of "Time4brand"), Vladimir Zhuravel (Candidate of Historical Sciences, President of PR2B Group), Pavel Igushkin (Zerno Branding Agency, Head of Brand Direction, and Co-Founder), and Irina Petrochenkova (CEO of the Motiv Communication Group). Each expert reflected on a topic connected with place branding.
For example, Georgy Bezborodov talked about branding in general, and about what branding gives to the region. In his interview, he mentioned that the first "brand builder" in Russia was Peter I with his pro-Western approach to the formation of images of the region. And Pavel Igushkin spoke about how a brand can affect different social strata and categories.
Although the topics discussed by the experts were different, one thing they all agreed with was that place branding  is extremely important for  Russia! First of all, branding will attract tourists to the regions, and tourists, in their turn, will influence the development of various industries.
Do you agree with the experts and think that place branding is important for Russian cities?
For more information on the opinions of experts, see the article by Bogdan Shurovsky on the website.