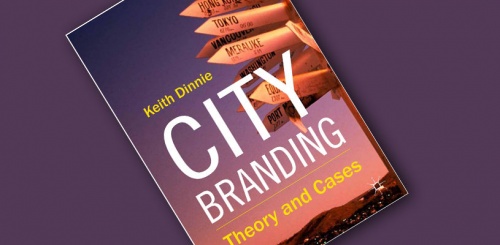 The best world practices described by Keith Dinnie.
Where, do you think, brand managers can enlarge their knowledge about place branding? Keith Dinnie 's book "City Branding: Theory and Cases" gathered the unique information and the best world practices. The book is written by one of the world's largest experts in  place branding, the scientific editor of the leading journal of the Palgrave Macmillan Publishing House "Place Branding and Public Diplomacy" and a person who is engaged in projects for various chambers of commerce and advertising agencies.
The book covers all aspects of the promotion of places, ranging from the introduction to the concept of place branding to online branding of cities. The book is a real treasury of useful information; it can be a handbook for a brand manager. After a large theoretical block, the book presents examples of various projects in place branding. For example, you can read about branding of Budapest, Accra, Athens, Paris, Kuala Lumpur, Lisbon and many others. In the abstract, the author says that the book presents the whole diversity of approaches from the eastern to the western, but doesn't give any solutions. So you can read, analyze and form your approach to place branding, and this book will give you the necessary foundation for this.