On the YouTube channel of "ResonanceCo", we came across an interview by Chris Fair, the president of the Resonance consultancy, dedicated to place branding. Despite the fact that the video was recorded some time ago, things covered in it are still relevant. So what does Chris Fair speak about?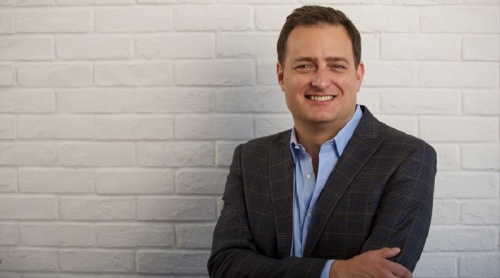 Branding of places is not just a technology, it is an approach that defines and formulates a strategic positioning of a destination, community, city or territory; and draws attention to its unique characteristics, and competitive advantages. Chris Fair says that competition among cities is very important today; ideas of capital and people are becoming more dynamic, and this dynamic is increasing every day. In business or traveling, it is not important, a person can go anywhere, but ultimately unique characteristics will affect. They help to attract investment, capital, people, and ideas.
 
Visitors of places, forming a strategy, reinforce the sense of this place and community. Place branding brings together community, territory and visitors. Traditionally, the place was defined by the so-called "hardware", that is, its geography, environment, and industries, which complemented this environment. Today, it is more about the software of a place, which is determined by the experience that you know, the culture of the people who live there, the unique characteristics and attributes that they give to the environment.
 
For example, Chris Fair speaks about the case of New York. He says that this example just illustrates the understanding of the hardware of a place, but, at the same time, they do not speak about the direct meaning of buildings, infrastructure or anything else, they talk about energy, about the feeling of space. The "software" of a place is sensation, energy, culture, sights and even sounds that you hear while being somewhere.
 
Also, Chris Fair describes the stages of place branding. The first step is an audit, checking the current perception of the place, collecting messages that the place sends to tourists, and the government. The audit allows you to understand where balance is needed, finding which place will be more popular. The second step is to attract stakeholders, both tourists and investors. People are an important part of the brand. After we have done everything to attract to the brand, we must find common themes and "strings" between the civilian community and tourism. Reconciling is very important! When these three are in unity, resonance is created. And resonance contributes to the creation of a brand from any place.
The economic development of cities and resorts should help the forces that form the place and which, combined with foresight, helps work with the place to plan and create a brand that not only reflects what the territory is now, but also what it wants to become in the future.
 
And how do you consider, is branding only a technology to develop competitive advantages?
 
You can learn more about this in the video on Youtube - the "ResonanceCo" channel.