Scott Cunningham, PhD, Associate Professor at the Department of Political Analysis, Faculty of Technology, Policy and Management, Delft Technical University (TU Delft) gave his preliminary consent to participate in «Connect-Universum-2018».
Scott teaches a course on Data Science for the Engineering and Policy Analysis (EPA) MSc degree. He also teaches courses on text mining and text analysis for the edX platform.  Scott Cunningham is interested in probabilistic models of social exchange and in the construction of a theory of multisubject systems through economic sociology and innovation policy.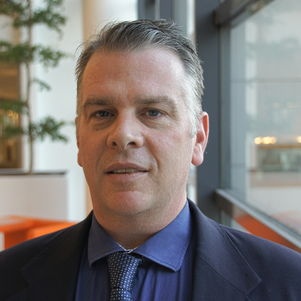 Scott Cunningham is a co-author of  "City Rhythm", which was published in 2018. This is a book about exploration the potential of using rhythm analyses in the physical world and related data domain for enhancing social safety in neighbourhoods in the Netherlands. Rhythm in the physical world happens both in space as well as in time. Rhythm in data can connect to location, thus circumventing the issue of privacy. However, because the data addresses specific times and places, nonetheless the data still addresses significant social issues. Building upon methodologies from the social sciences and architecture, it is found that in seven cases rhythm analyses identified new design solution spaces. As a result, a methodology for doing rhythm analyses in the physical world is developed. These enable the bridging of experience and insight from rhythm analyses to the data world. City Rhythm indicates that rhythm analyses, in the physical world as well as in the related data domain, offer a potential new approach for policymaking.
You can find more information about Scott Cunningham on his personal page. The topic of his report: "Places as a Nexus, a discussion about how places attract inventors".