The time of the commercial on TV is about 30 to 60 seconds on average. But this format is not suitable for the new media. The Internet has other specifics.
Recent research shows that the user's interest is reduced within the first 10 seconds. Therefore, advertisers on YouTube are changing their approach. Now they use the technique of short videos. Performance indicators for watching videos have grown. PR-practitioners can also use a short video as a tool in their work.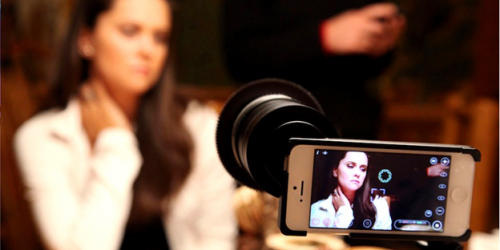 Choose a resource. A short video can be presented in various ways: online broadcasts, Snaps, Instagram Stories or YouTube videos. Stimulate the users' interest. Call emotions. The size of the clip must be 10 seconds. During this time it is necessary to show only the most important things.
Take a video. The audience expects details. Show your users what is behind the scenes. Show success and failures. Do this every day in short videos. Think of any event as an opportunity to tell a story. Audiences are interested in details: actions, thoughts, and plans.
Share stories. If something was not published on social networks, then it never happened. Therefore, try to shoot everything that is associated with what you promote. The more materials you make - the more attention you attract.
Let's consider an example. You are going to have a big interview on TV. The material is going to be long. Spreading the same interview on the Internet is almost a crime! Make a short cut. Capture the beginning, middle and end of the interview. Show yourself on the green screen. Or give a short comment after the interview. The audience will love your exclusive materials!